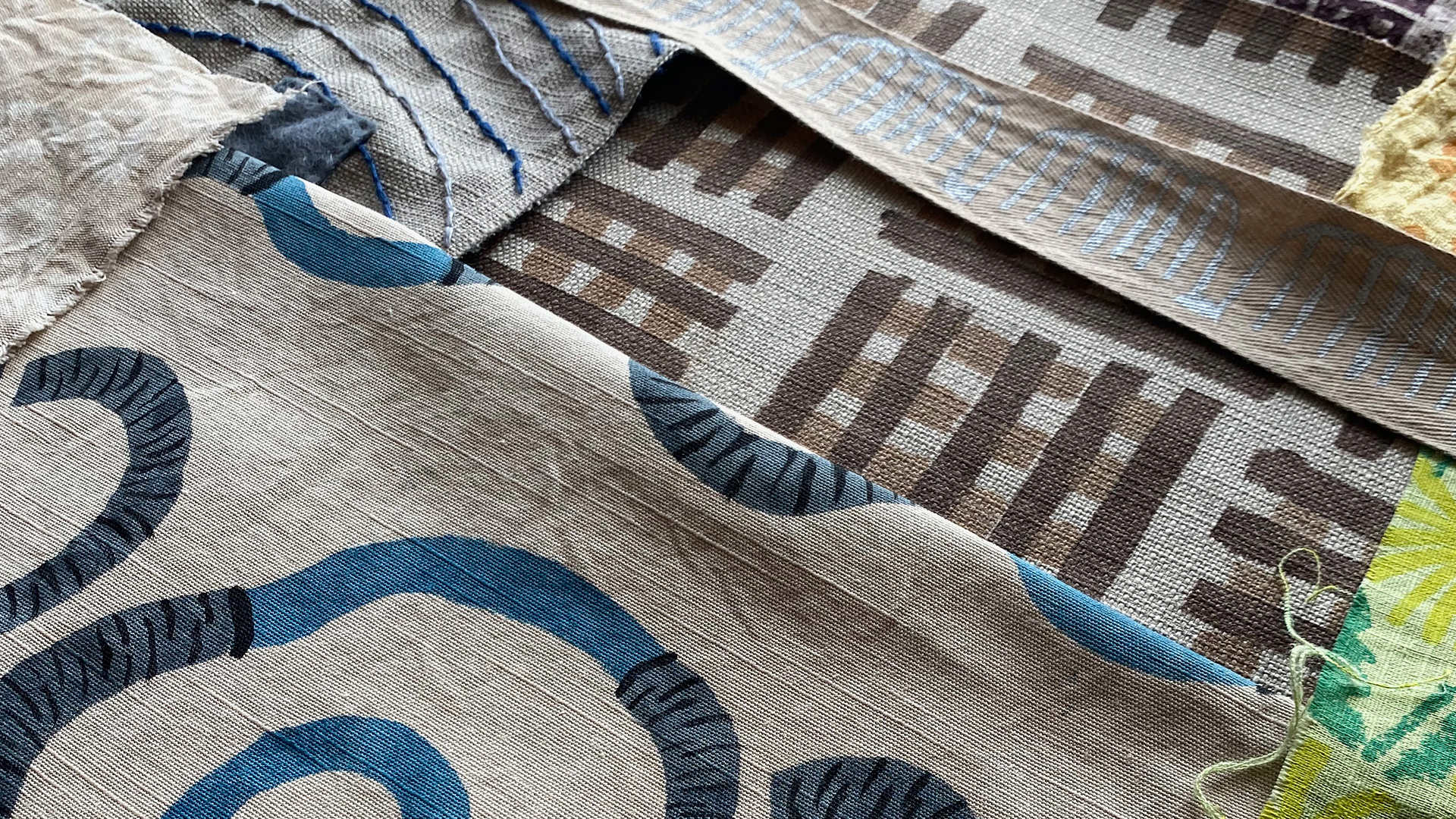 Getting to know is an illustrative zine about moving
and settling in to a new place. The 5 meter long hand-crafted fabric zine is digitized and fully available to
view at sgzine.art
Moving always comes with many changes and adjustments. Small details of everyday life such as where to find food and to throw away garbage, or the views from the windows have quite a big influence on how one spends a day.
The first couple of weeks in a new place is always a little scary but with time one finds calm and harmony with the new home.
I moved to a new neighbourhood in the beginning of this year right before the graduation project started. It is a very new area in Stockholm in development, thus my new neighbors are mostly EU pallets and containers. I really did not enjoy the new place in the beginning, but eventually I found charm in the new place I live.
The impression I have now about the new neighbourhood is quite different from what I had when I first moved. As getting to know the new neighbourhood and adapting my lifestyle has been part of my life this past few months, it was very natural to me to start thinking about the process of moving when I was introduced to the theme of this exhibition, "transition".
Each fabric of the zine is hand crafted with different techniques such as vegetable dyeing, screen printing, wood block printing, linoleum printing, stencil, punch needling and embroidery.
All patterns are hand drawn, and I have strictly refrained from using digital techniques as I really wanted to convey handmade warmth to the zine even when digitized.